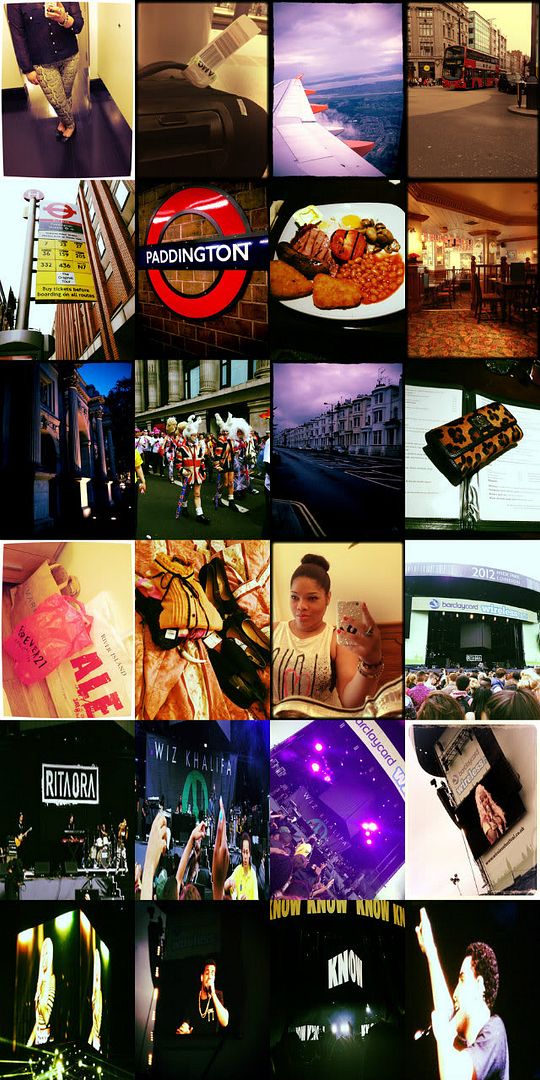 My London adventure instagrammed!*
Gorgeous beautiful dolls, you must think where the hell have I been... Well, as life was getting a bit overwhelming I decided to take a step back...
Happy to say that I finished my internship *Hallelujurrr*
I took a break and went to London for the Wireless Festival... Rita Ora, Wiz Khalifa, Tulisa, Example, Professor Green, Nicki Minaj and Drake was there!*

I only went on one day and shopped the rest of the time I was there... I didn't buy much in London but overall I shopped a lot in the summer sales, who am I kidding, I went crazy with the Zara sale and I still intend to get more *Lord Help Me*...
Other than that I have been taking it easy and trying to fit all the new stuff I bought into my room turned walk in closet... Oh well, life is good!* What have you been up to?
Missed you!*
xXx